Knowing the right questions to ask when beginning to plan a corporate event is an integral part of the planning process. The answers to these questions will influence everything from your venue location to your content.
Target Audience / Group Size
Before you can move forward you need to have an end goal in mind. Have a clear direction regarding who you are trying to influence, their expectations, and travel patterns. Young entry level attendees coming out of college are more likely to travel in groups, be interested in networking, travel on thin budgets, and seek exciting nightlife at the end of the day. Participants in mid-level management may be more likely to travel with family, be interested in educational opportunities, seek casual dining options and comfortable accommodations. After you have identified your target audience, determine what the size of that audience will be. How many people fall into your target audience? Where is your target audience primarily located?
Content / Delivery Methods
Understand why you are hosting the event. What are you wanting to say or deliver to your attendees? Refer to the why when determining content and apply SMART criteria when setting goals: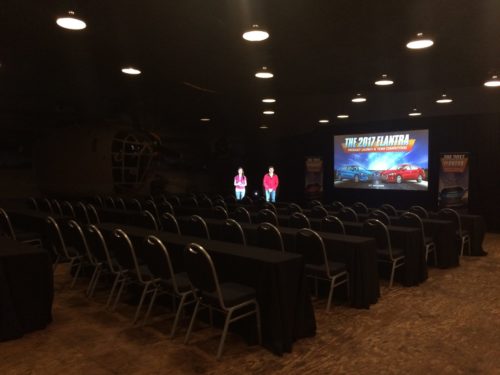 Specific
Measurable
Achievable
Relevant
Time-Specific
Based on your target audience and group size what works best to deliver quality content? Will it work better to deliver content in several small intimate sessions/breakouts, a large general session, or a mixture of the two? Does your information require visual support, immediate guest feedback or dialogue?
Budget
Determine a rough budget. Use past experience, educated guesses, and basic research when compiling numbers and feasibility. Starting your budget process early on will help you make decisions regarding event venues, F&B options, etc. Don't get too hung up on this number as your budget should be a living and breathing document that you update regularly during the event planning process.
Evaluating the questions above will help as you take the next step in planning your next corporate event – Selecting the Right Venue.