Having a solid theme for your event can increase your guest engagement and inject the fun factor you are looking for. Start by creating a cohesive concept that can be incorporated throughout the event and/or conference and remember to pay attention to the details – your venue should enhance the overall look and feel of your theme.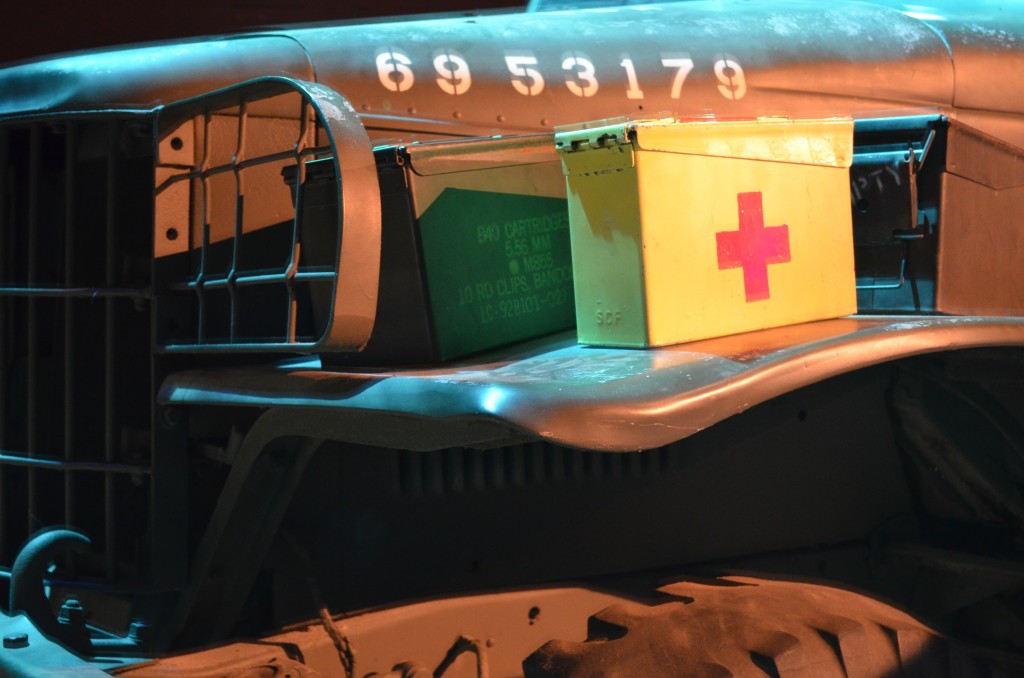 With the venues at Fantasy of Flight, you couldn't get any more authentic for this theme if you were on the set of the 4077 yourself!
Welcome your guests on arrival with an authentic military jeep, period actor, and guard shack at the parking entrance. Arrive for drop-offs onto a camouflage netted walkway leading to the Fantasy of Flight lobby.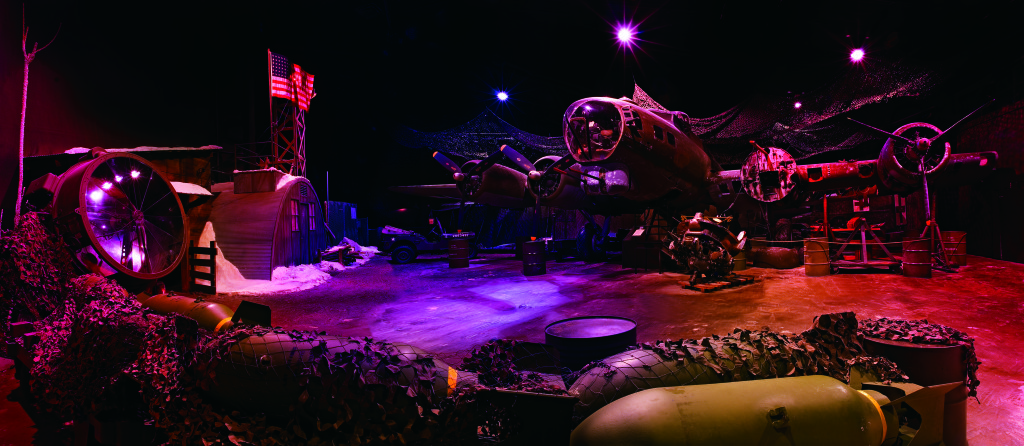 From the main lobby, include a military character actor to guide your guests through the belly of a DC-6 into our authentic immersion environment detailing the history of flight from Parisian Hot Air Balloons into German WWI bunkers. Pass through the WWII briefing tent on a military base in England before proceeding to your bomber, where guests have the opportunity to move through a real B-17 Bomber! As guests exit the immersion environment they are welcomed into the North Hangar.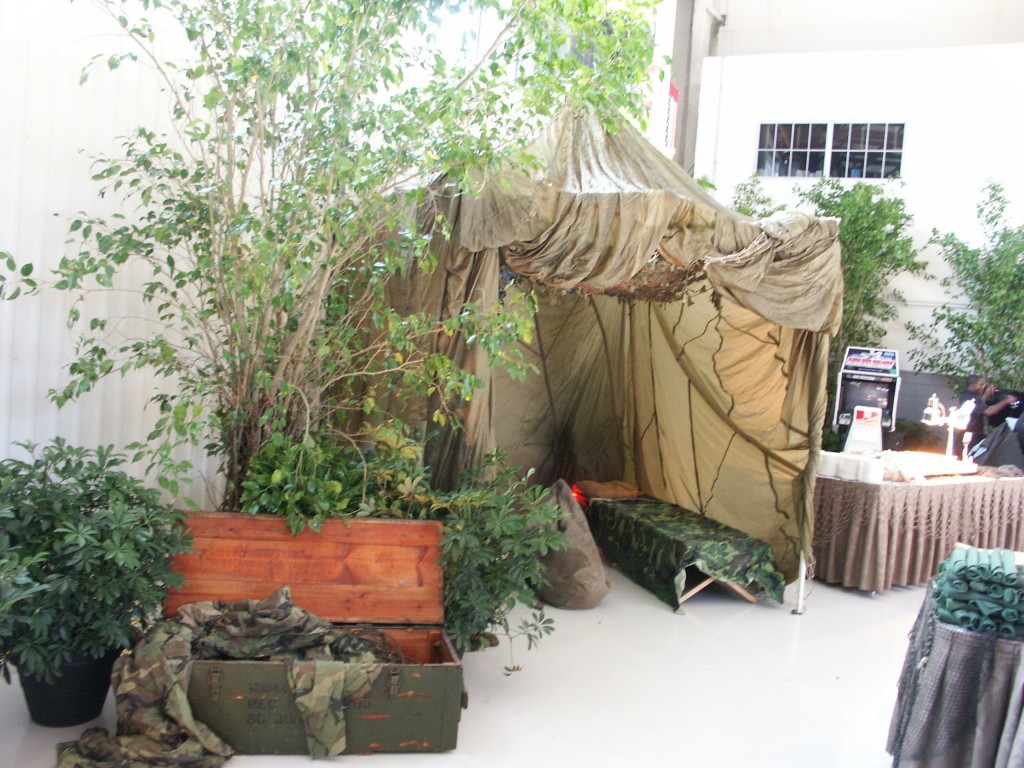 Our spacious North Hangar easily transforms into a WWII army base with camouflage decor, bamboo bar surrounds, specialty tables, textured linens,  foliage, uplighting and authentic military props including vintage aircraft such as our 1947 Bell "MASH" Helicopter, Open up the hangar doors (weather permitting) and seamlessly transition your party on the adjacent 95,000 square foot ramp, where you will be greeted by even more spectacular planes.
D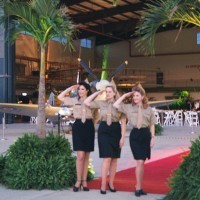 on't forget the details! Be sure to incorporate your theme into your entertainment and food selections. How about an Andrew's Sisters Tribute and the 8th Army Air Corp Orchestra? Or perhaps fireworks or a twilight airshow for an even bigger "WOW".  Offering signature "Hawkeye" or "Trapper" Martinis or classic grape soda is the perfect way to tie-in your theme. Don't forget the SPAM! Ask your caterer to help develop a great menu incorporating SPAM and using the Korean influence of the show's setting.
Want to bring your themed event to Fantasy of Flight?