Every good party, needs great entertainment! The Venues at Fantasy of Flight works with vendors that are experts in keeping the party going all night long! We invite you to learn more about our "Friendors" and how they help us create your once in a lifetime event!
Today, we spotlight an entertainer who injects the fun factor in every event!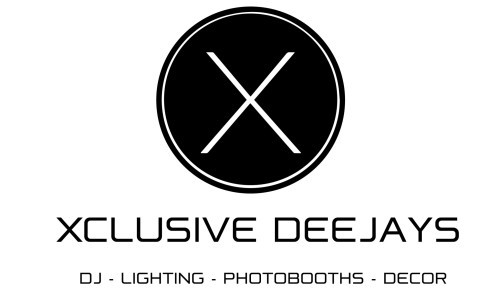 Xclusive Deejays owner Andy Jimenez has been mixing and creating music since 15 years old for clubs and events throughout New York City. Playing the hottest hits from yesterday and today including all genres and offering so much more than just tunes. Xclusive Deejays also offers photo booths, effects, multimedia screens, lighting, staging, dance floors, and decor.
Andy took some time to fill us in on what he sees happening in entertainment and we think you'll agree that Xclusive Deejays and The Venues at Fantasy of Flight just sound right together.
What inspired you to join the Entertainment industry?
As a young child I can remember when I went to my 8th grade school dance and I saw the dj, I thought to myself, that is going to be me one day.
What makes Xclusive DeeJays different from other entertainment companies?
We keep up with the music hits from yesterday and today. We strive our best to be very communicative with our clients all the time and we are a one stop shop with many services that brides and event specialists are always looking for.
What are some current entertainment trends you are seeing? Have any of them surprised you?
I am seeing a lot of old school things coming back like disco balls and checkered dance floors.
Name (3) things that a planner should keep in mind when determining their entertainment needs.
1. Experience
2. Versatility
3. Reviews
What questions should a meeting or event planner be asking their entertainment team?
1. Are you fully and properly equipped for a large size event?
2. Other than music do you provide any other services in the entertainment field?
3. Do you work alone or with a assistant?
What do you think is going to be the "next big thing" in terms of event entertainment?
I think there will be more effects. Clients are always looking for that wow factor so I expect more extensive lighting options and effects such as fake fire and artificial snow.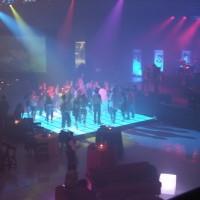 Thanks Andy for taking the time to fill us in on Xclusive Deejays and for being such a great "Friendor".
Want to host your next event at Fantasy of Flight?