We love it when clients give us a little freedom to produce a WOW moment! Our team was so lucky to work with a prominent watch company to help launch a new luxury product to a select group of VIP customers in their Central Florida market. With a group of only 20 guests, we wanted to offer a lot of drama while still ensuring an intimate feel. The juxtaposition of this modern acrylic table, mirrored planter boxes filled with white hydrangeas and white roses, (Wizard Connection) clear chiavari chairs and glass chargers, (A Chair Affair) finished with white shantung linens (Connie Duglin Linens) made a visually interesting contrast inside the vintage military WWII B-17 Room.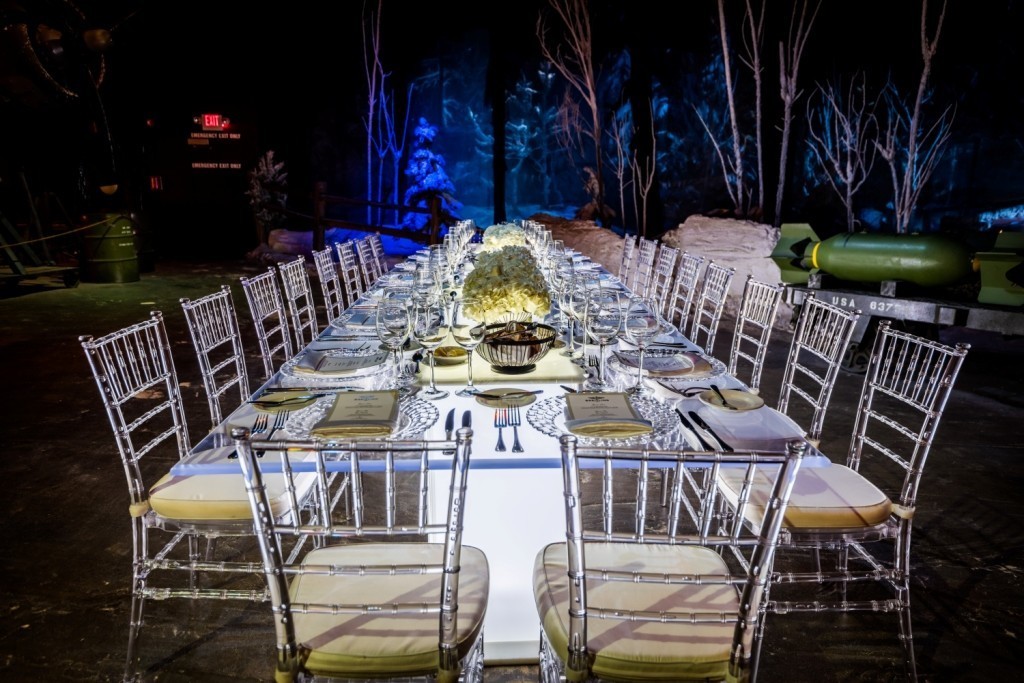 Guests were greeted inside the main lobby by the Fantasy Angels an Andrews Sisters Tribute (The Blade Agency) with a champagne toast and signature cocktails (recipe below) before embarking on a journey through our Immersive Environment. Delicious butler passed hors d'oeuvres by Puff 'n Stuff included eggplant croutons topped with honey roasted tomato, kalamata olive and pine nut tapenade, and feta cheese served inside Early Flight, a moody forest strudel with wild mushrooms and bleu cheese served inside the German bunkers of WWI, followed by ahi tuna with mango salsa and pomegranate seed served on a lotus root chip inside our WWII Briefing Tent.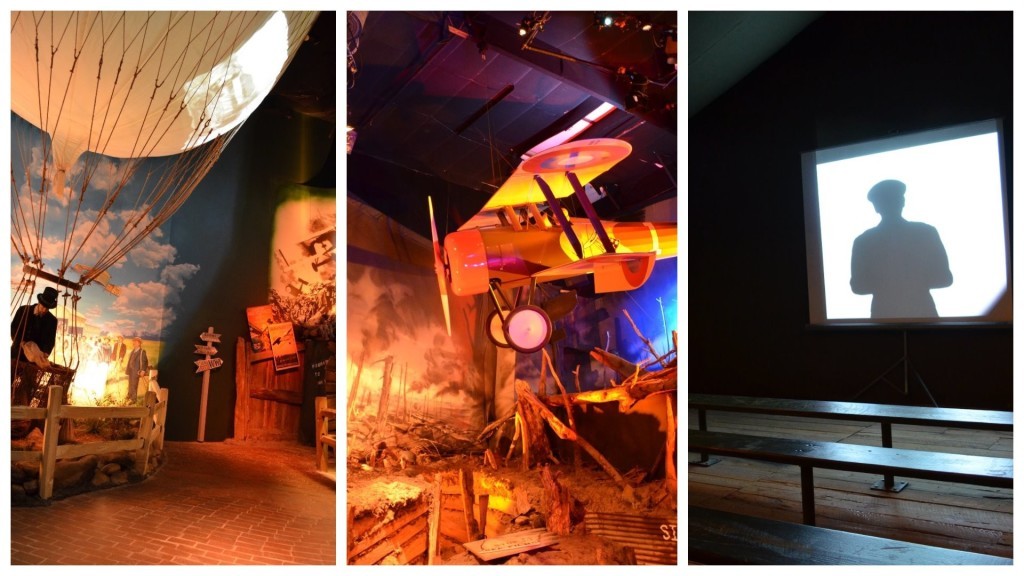 This VIP group then made their way through a real B-17 bomber before exiting right to their waiting table. Serenaded once again by the acapella trio during a first course of cucumber ring salads filled with mesclun greens, pickled beets, red onion, shaved parmesan, champagne vinaigrette and finished with an asiago chip. A brief intermission between courses allowed guests to experience the North Hangar collection including the P-51 C Mustang, Ford Tri-Motor, Short Sunderland, Benoist, and of course everyone got to test their piloting skills inside the cockpits of our Corsair Simulators – always a big hit!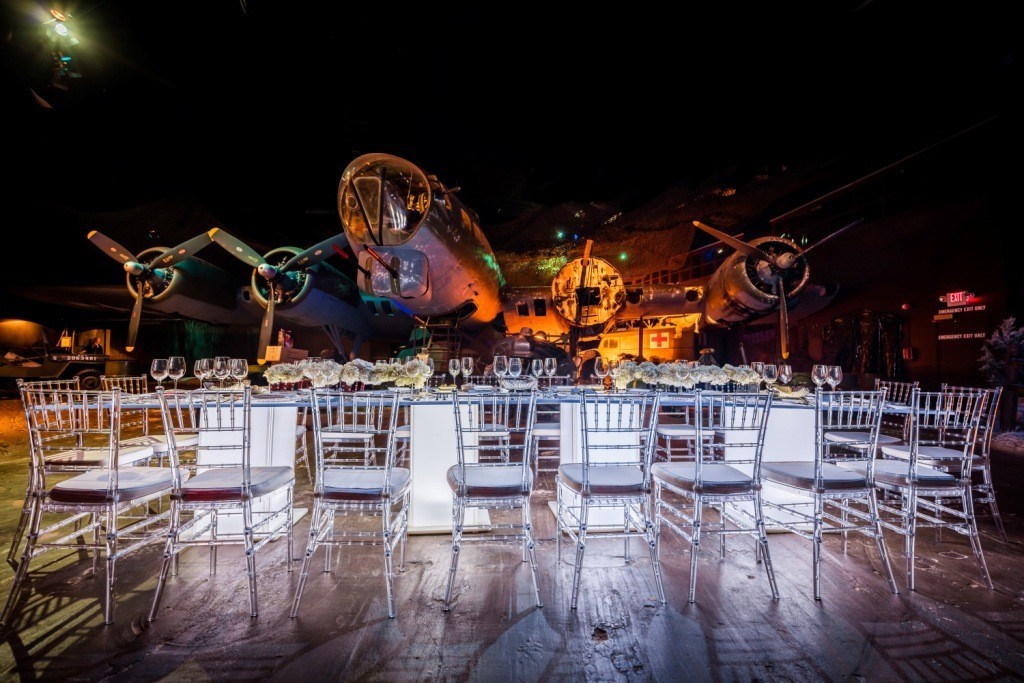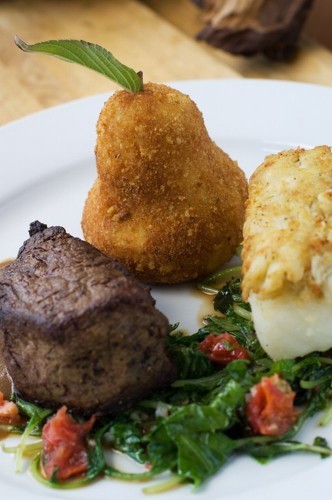 Upon returning to the WWII B-17 Room, visitors finished their meal of porcini crusted filet and sea bass accompanied by a potato faux pear before welcoming the Fantasy Angels back for another performance leading up to the unveiling of the newest luxury watch in our clients collection. Guests continued to enjoy a scrumptious dessert and gourmet coffee as they perused the new wares before departing.
Intimate or Grand . . . First Class All The Way! No matter the size of your event, we can assure you that your guests will receive a first class experience.
Create your own VIP moment at home! Try this delicious drink offered to these VIP guests served on the rocks at your next cocktail party. We know you'll love it!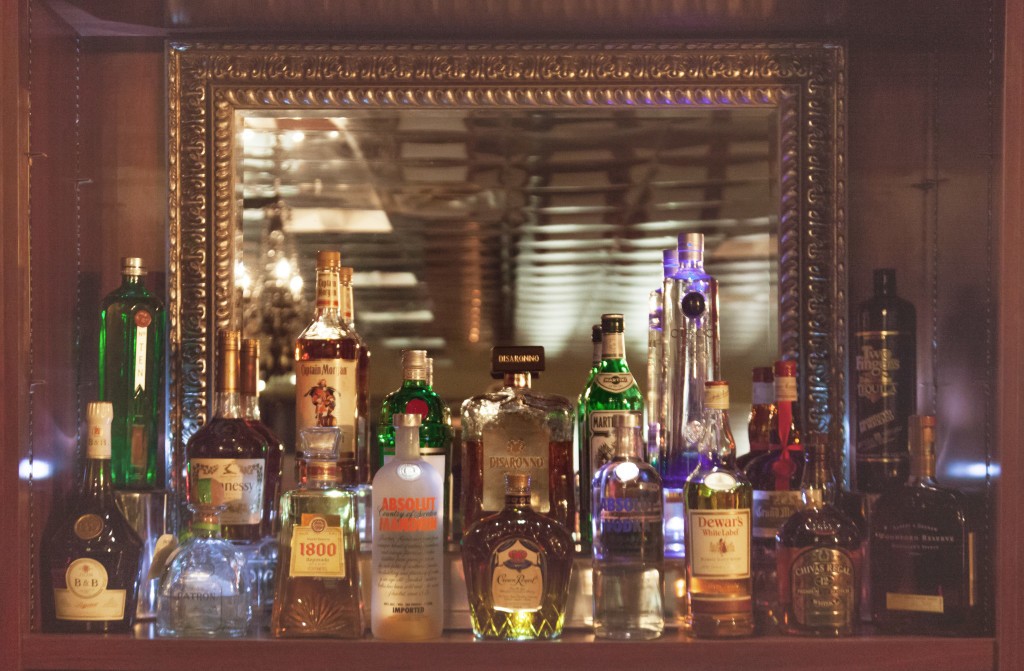 Signature Cocktail Recipe
2 oz, Makers' Mark Bourbon
1/2 oz, Grand Marnier
1 Dash Angostura Bitters
1/2 oz, Fresh Lemon Juice
1 Dash Sprite
Lemon Peel for garnish