Progress on the Benoist is happening faster and faster! Check out these progress photos from Kermit's Facebook Page. Here, Andrea works on making cable ends for control cables and all the numerous wires that hold it together.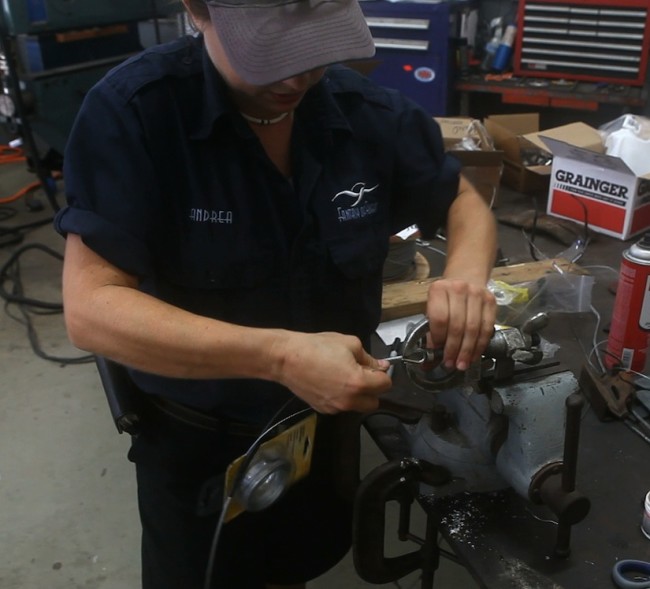 This is a special wire-wrapping tool, used to form and solder the cable ends, of which there are almost a hundred!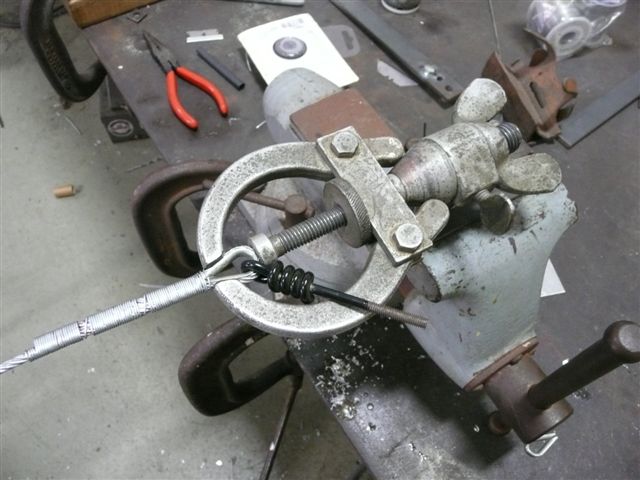 Here are two completed cable ends about to be tested for strength. Of course, they will all be tested again once the turnbuckles and fittings are all incorporated.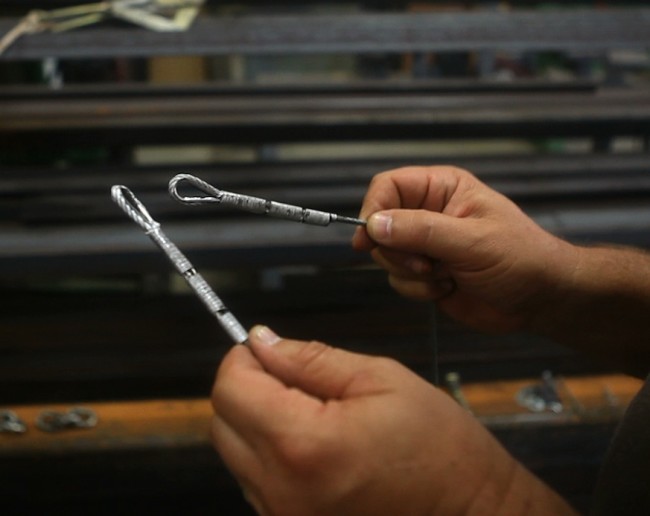 Here, Paul gets ready to test the cable strength and the newly formed ends with the testing device that Dave (the welder) made!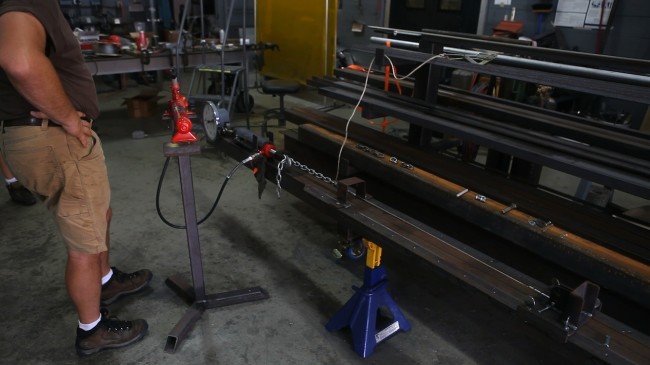 Seems they're got it figured out. Since the airplane with Kermit and a passenger should weigh about 1700 lbs, so this ought to be strong enough!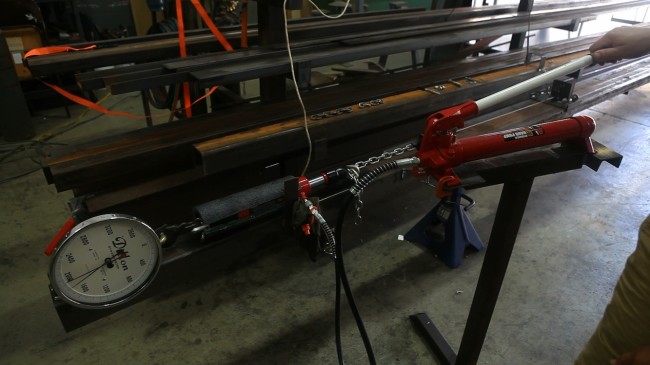 Here, Andy works machines another part for the prop hub drive system.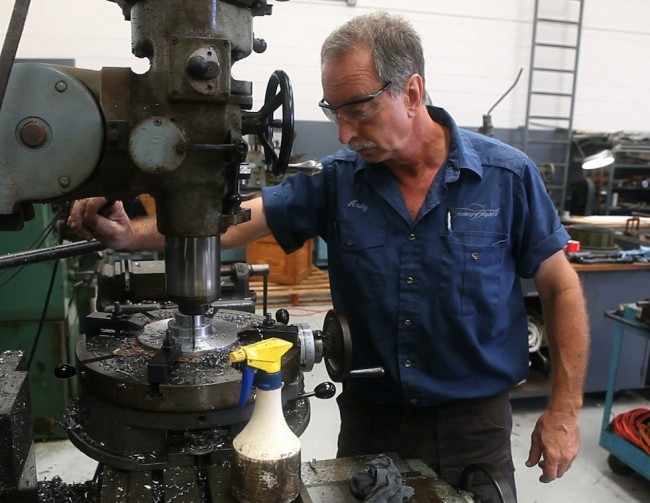 And here's the product of his handwork!  Looks like we've now got some nice spacing for the prop drive chain to clear the propeller.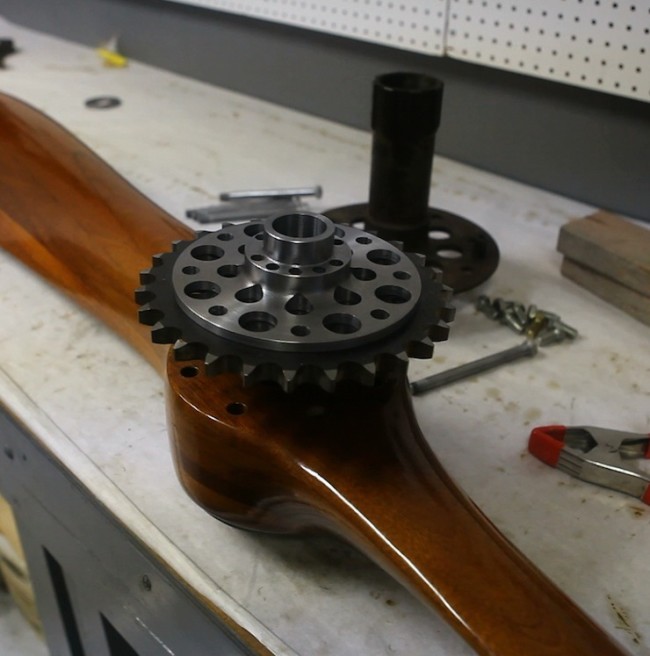 And here's another piece of art that Andy, Rick, and Dave made: the fuel cap and filler neck for the fuel tank!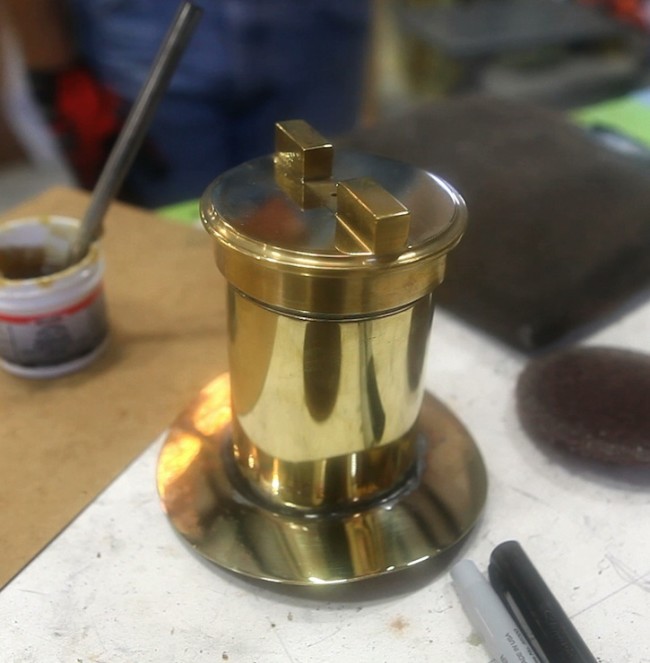 Here, Ricky sorts out fitting and polishing the fuel tank ends.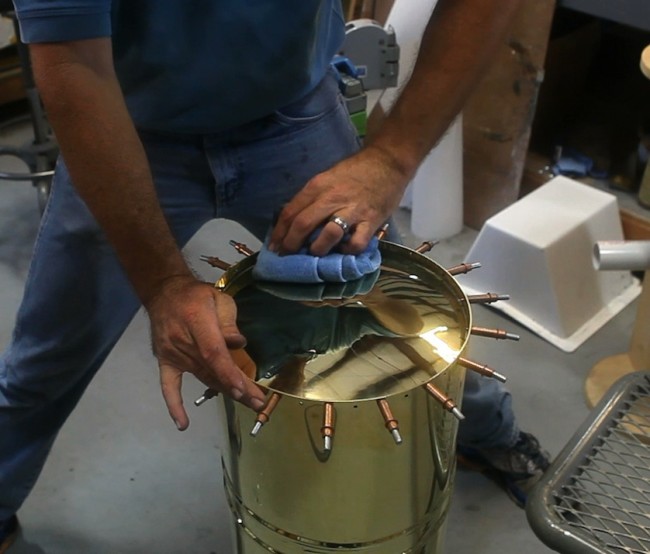 It took us awhile to figure out how to properly make the turnbuckle ends out of wire spokes, as per the original. Here, Dave wraps a spoke around itself in a way that it is strong enough for the job, using the most modern tools available!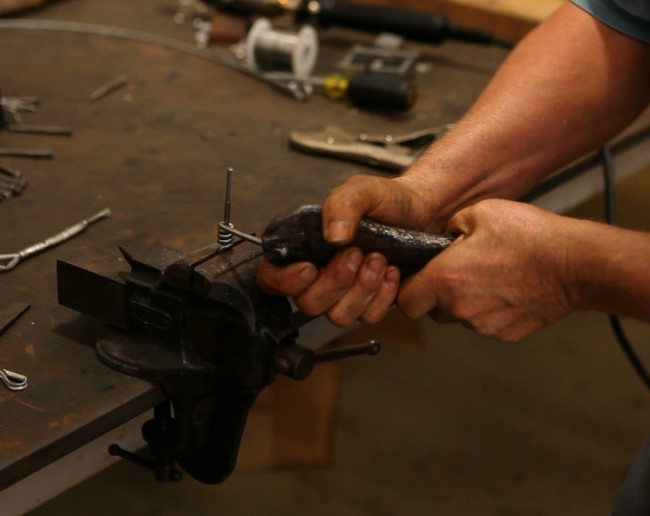 It seems we're making ends meet … and making progress!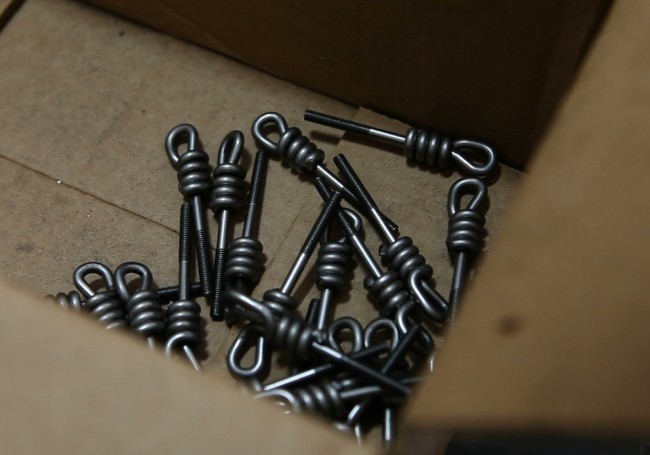 Here, Paul primes and paints the turnbuckle ends by dipping them into a paint can.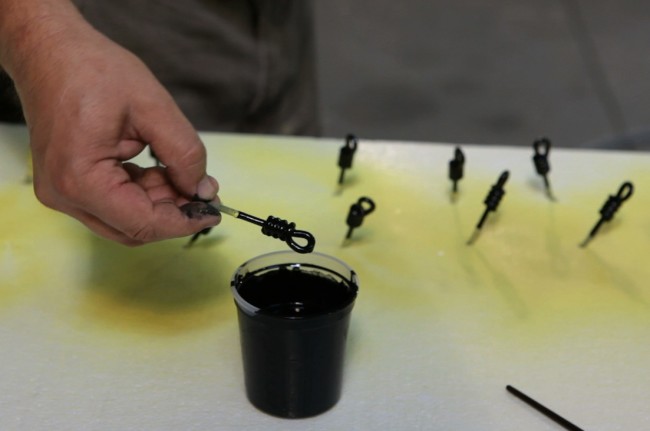 While everyone else is working on the parts needed, Ken connects up and rigs the aileron control cables to the stick.
Ken ponders, "OK, now where can I run this cable to make it work?"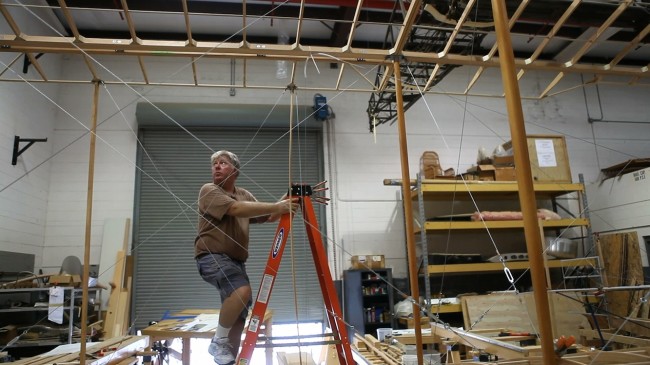 Here, Ken attaches an aileron slave strut to interconnect the two ailerons on the right side.
Here, Ken checks to see that we have enough aileron deflection. They didn't use pulleys back then, so all the control cables are routed through bent pieces of tubing where they turn. Kermit says that he hopes we can find a way to cut down the friction in the system so he can move them if he ever has to use them!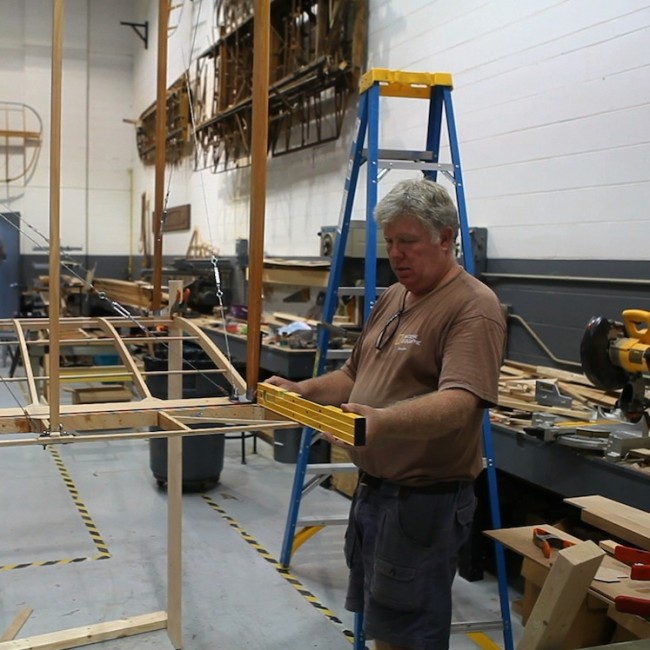 Time marches on… January 1, 2014 will be here before you know it! are you making plans to join us for this historic occasion?