I just got the final results in from my Oshkosh sales.  While I didn't sell as many Gee Bee Books as last year, I definitely sold more product!  Last year was the first year the book came out and I sold 420, although I did run out of books with three more days left of the Fly-In.  This year I sold 350 Gee Bee Books, as well as, 100 Audio Experience CD's, and 120 Wizard of Orlampa DVD's.   EAA rolled out the red carpet for me and gave me my own spot, Kermit's Corner, in the EAA Wearhouse Merchandise building near Aeroshell Square.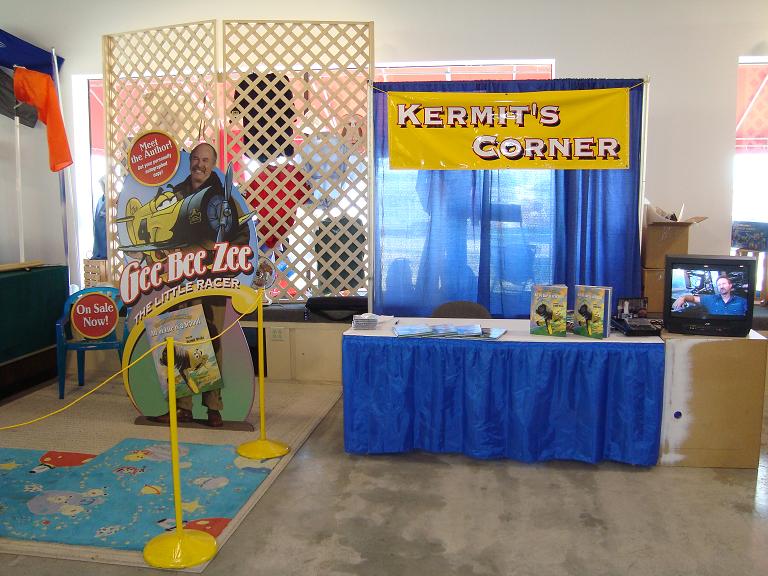 I introduced two showings of the Wizard of Orlampa in the EAA Museum Theater and got a great response.  When I arrived for my second showing on Thursday morning, the AV guy came out and told me it was the biggest crowd he had seen all week!  All the seats were filled with many people sitting in the aisles!  I also got a chance to read the Gee Bee Book several times at Kid Venture and gave away six Gee Bee Books as prizes.
On Thursday night, at the Young Eagles event, I was an auction item and my Vision Tour package including an airplane flight raised $4000!  All in all it was a great trip!
Kermit