Our master craftsman, Ken Kellett, recently completed the assembly of the Benoist upper wing. This marks a major milestone for the project and gives you a sense of the scale on the Type XIV aircraft we are building for the Benoist 2014 project. Here's a picture of the completed wing with our fearless leader, Kermit Weeks, who will pilot the Benoist on the anniversary flight on January 1, 2014.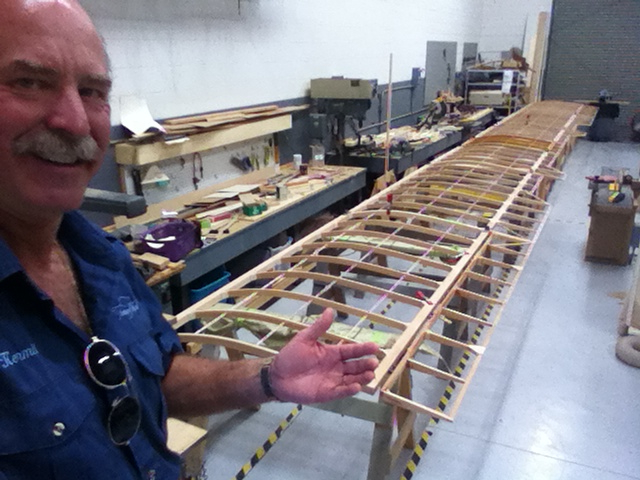 The next major assembly for Ken to tackle will be the fuselage. It's really starting to come together!
Is the assembled wing bigger or smaller than you thought it would be? Let us know in the comments below.