I recently got a chance to tour George Griffith around Fantasy of Flight and share my Vision of where we're headed.  George has been connected to The Monroe Institute (TMI) since just before its founder, Bob Monroe, passed away at 80 in 1995.  George is the current Chairman of the Board and was recommended by the President, Skip Atwater, he needed to meet me and visit Fantasy of Flight as a "must see" stop!  I was honored both Skip and George took the time to come by and see the potential of what we're trying to accomplish.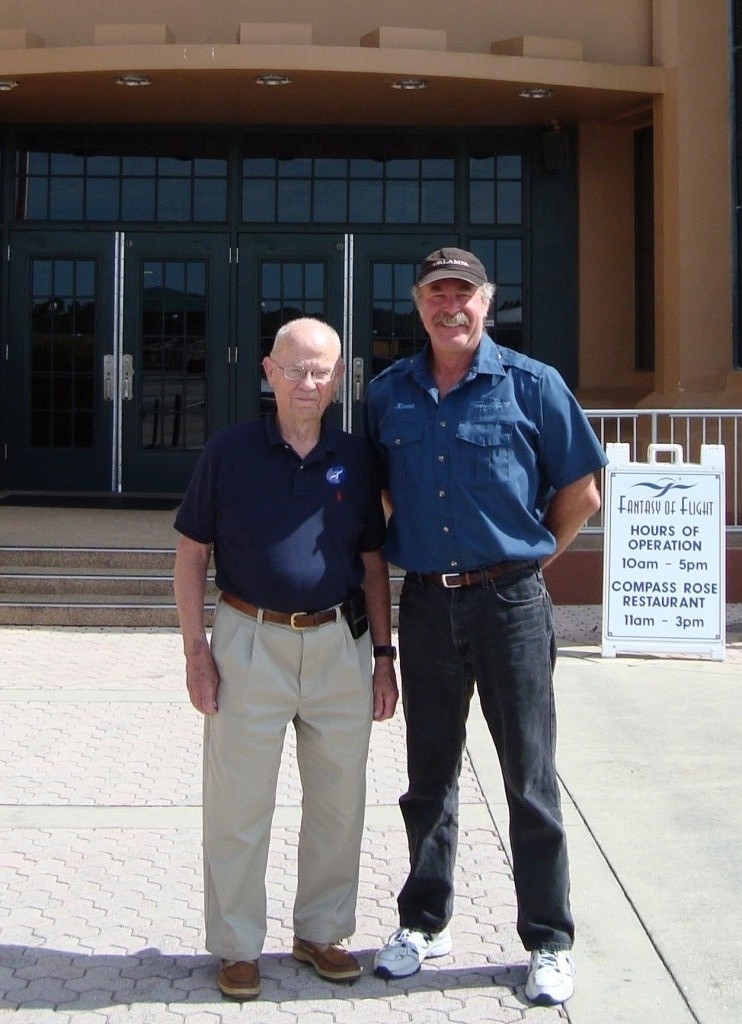 During George's visit, I also got a chance to tell him about the progress on my Book "The Journey Never Ends," which is a ten-Program chronicle of my exploration of consciousness experiences at TMI over a two-year period.  I've pretty much finished the beginning of the Book and am narrowing down on the editing of the ten-Program Chapters.  Most of this process is just going over and over the material making small editing changes.  My main hurdle will be to corral in all this information into a great summary, which I currently have in rough form.  I made significant progress on a recent vacation while in the mountains of Utah and am looking forward to finding the time to finish it up.  There will be a number of  approvals I'll need to get from The Monroe Institute, as some of the information in the Book included is proprietary.
I feel this Book has tremendous potential to help the Monroe cause as well as anyone that reads it.  I hope to have a completed manuscript before the end of the year to submit for their approval.  Regardless, of whether it becomes public, or not, it was an amazing journey for me that was nothing short of phenomenally transformational!
Kermit