On January 1st, 2010 I made the announcement that Fantasy of Flight will build a reproduction of the Benoist flying boat which made the first ever commercial flight on January 1st, 1914.  It was a two person aircraft that pilot Tony Jannus flew from St. Petersburg across the Bay to Tampa.  The flight was flown at between 15 and 50 feet and took twenty-three minutes.  After some fanfare, he flew back!  Prior to the flight there was an auction and the Mayor of St. Petersburg bid $400 for the honor of being the first ever commercial passenger.  The later normal fare was $5 and, in the first year of operation, they made about 1200 successful flights!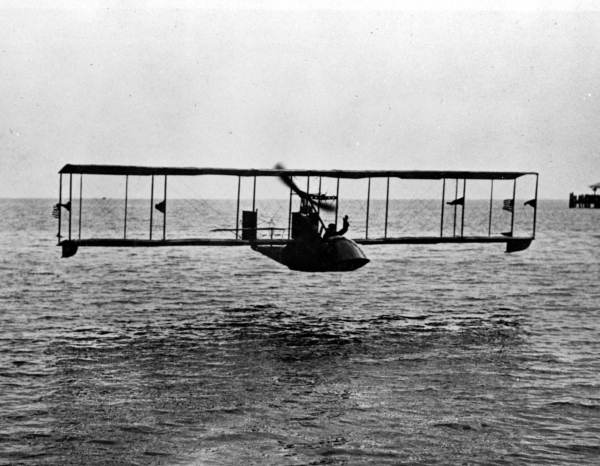 While several other reenactments have been made over the years with different airplanes, our intent is to build an airplane as accurate as possible, including using a six-cylinder Roberts 2-cycle engine, which we intend to build as well!  Since Fantasy of Flight is all about pushing boundaries, this was a great opportunity for myself and the Aircraft Department to push ours!
Currently, we are doing research on the aircraft and engine and hope to begin construction sometime next year.  We hope to have the airplane ready for test-flights by the summer of 2013. Fortunately, we have a lake on site where we can safely begin testing and tweaking.  I thought it was interesting the original flight was covered on the front page of the St. Pete Times and our announcement was as well . . . 96 years later!
Kermit