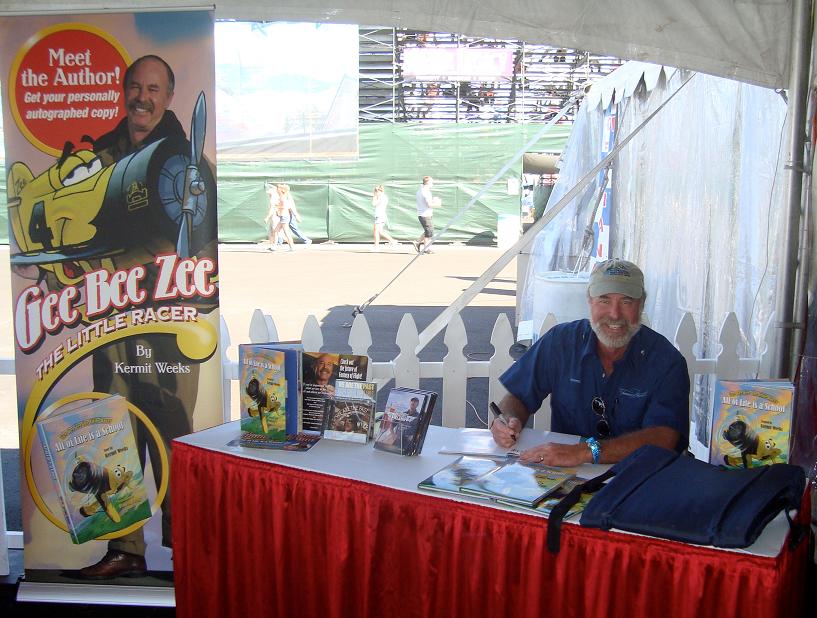 I just got the numbers in from my Gee Bee Book sales at the Reno Air Races and I'm really excited.  Last year I sold out of 550 books and this year I sold another 500+ books! 
I wasn't sure what kind of response I would get because of all the books I sold last year but they kept selling.  There were many new buyers as well as some past buyers that wanted more.  Many of the past buyers came by to tell me how much their kids loved the book and wanted to know when the next one would be out.  I took that as a challenge to try and get the next one published in time for Oshkosh and Reno next year!
This person purchased 10 Books for his family and friends!
I have already begun researching and writing the story, which will be called "The Spirit of Lindy!"  Again, it all begins at Fantasy of Flight and you can probably imagine what might happen.  I will be introducing at least two new characters and have a couple of cute ideas that will make it a fun story.  The message in the book has the potential to be more powerful than All of Life is a School. 
The animators I used for the first book just finished about 20% of the latest Disney film, "The Princes and the Frog!"  So, it seems I am working with the best.  Stay tuned for more updates!
Kermit