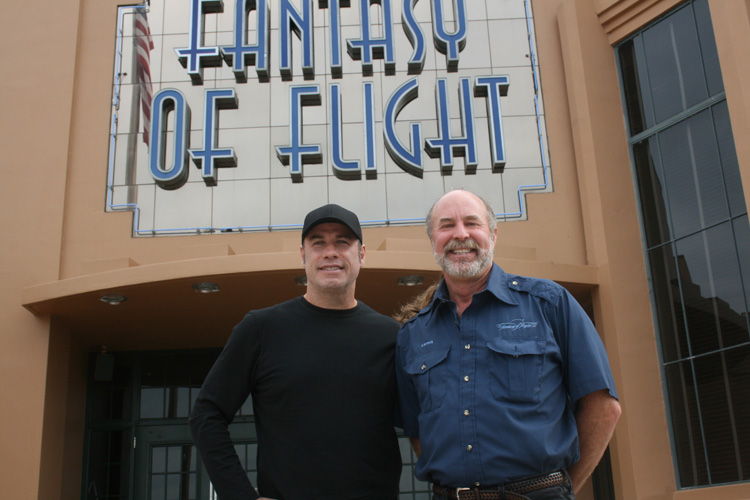 I just learned how to put pictures up on my Blog so check them out.One is of a new friend that came for a tour of Fantasy of Flight that I met at the Living Legends of Aviation Dinner I attended last January in Beverly Hills. I was inducted several years ago and my new friend was inducted this year. He had his private Boeing 707 up at the Oshkosh Fly-In.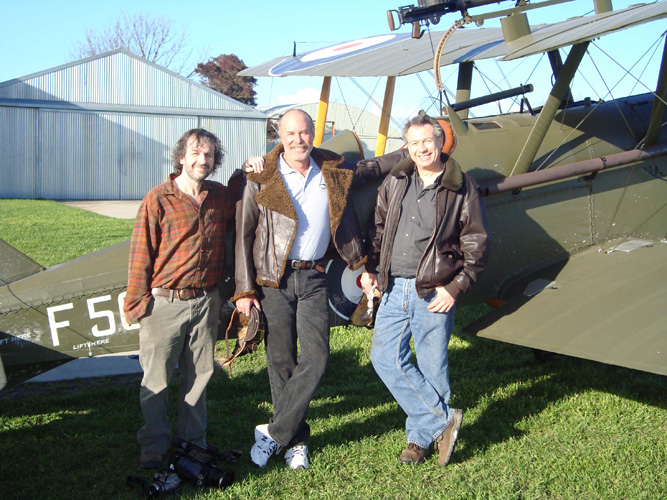 The other friend is a well-known film director from New Zealand. He did a couple of films about "Rings" and another recent one featuring a very Big Gorrilla! I got a chance to fly in one of his absolutely gorgeous SE-5 reproductions with another friend of mine outside of Wellington, NZ while he stood in the middle of the airfield with an HD Camera. I was very fortuante to spend my Birthday at his house with his family on my last round the world trip. They gave me a signed statue of the Big Gorilla grabbing an airplane on the top of the Empire State Building!
Kermit
PS – Now that I know how to insert photos I will go back and insert earlier posts!  If you click on the picture it might show up larger and clearer.