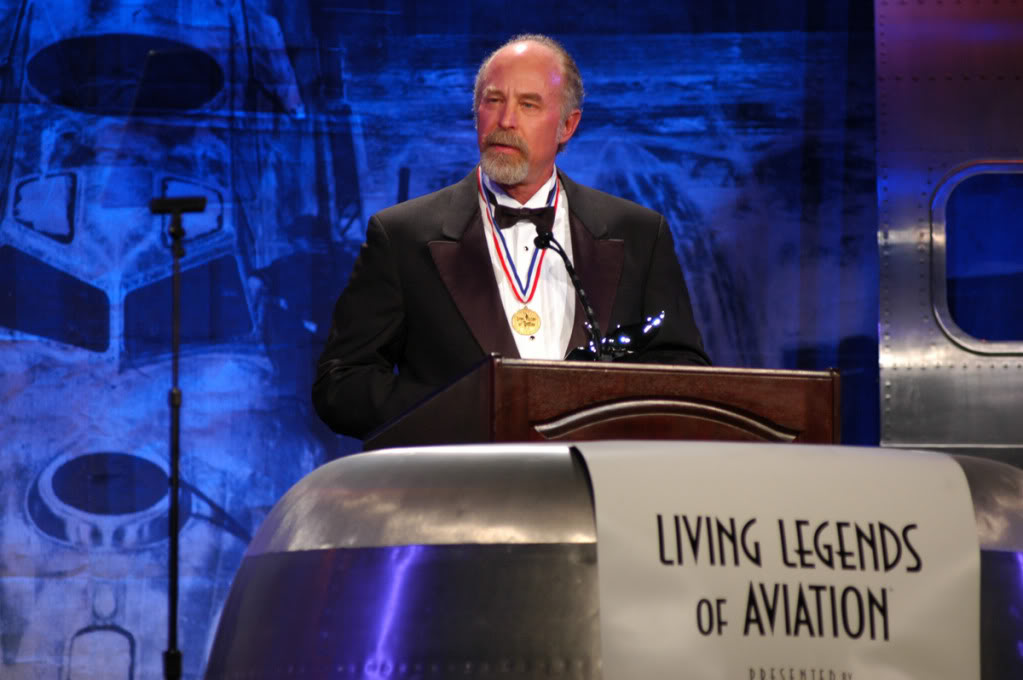 I was honored this year to be presented the Freedom of Flight Award at the 7th Annual Living Legends of Aviation Awards Banquet last January.  I have been part of this illustrious group of 70 "Legends" for four years now which is made up of Celebrities in "Aviation" as well as "Celebrities" in Aviation.  It's a unique group of people gathered around their love and passion for flight.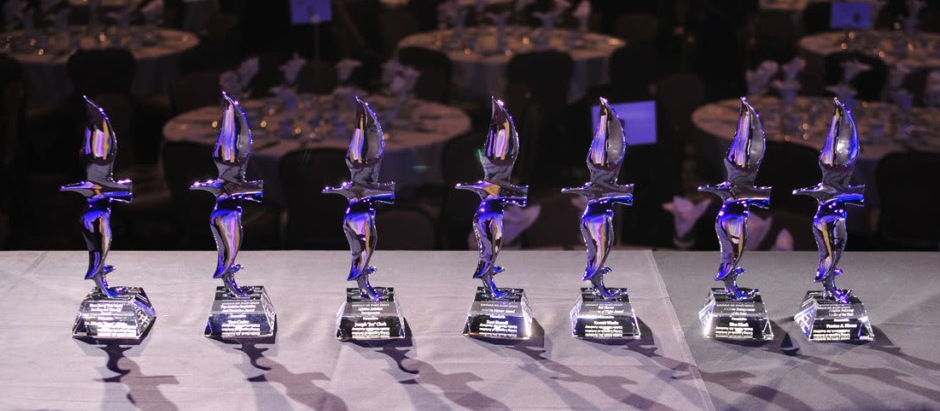 Award recipients this year included other aviation notables as well as Hollywood stars Kurt Russell and Tom Cruise.  Great friend, airshow pilot, and Heli-ski partner Sean Tucker MC'd the event and, after a few comments, introduced the famous Bob Hoover to present me with my Award.
I got a chance to deliver an acceptance speech and got a lot of great comments from people afterwards.  My mother, sister, and wife Teresa flew out to the Beverly Hills event to support me and take in the sights.  This was Teresa's Legends event but I don't think it will be her last!
Check out this Youtube clip to see some of the highlights and people that attended.  Teresa and I get a few frames!  http://www.tomkatcrazy.com/living-legends-of-aviation-tom-cruise-john-travolta-kurt-russell/
Kermit