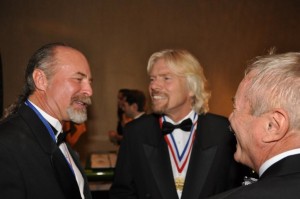 I recently returned from the Living Legends of Aviation Gala Event in Beverly Hills, CA.  It's a grand party at the Beverly Hilton and is held annually.  
I was inducted into this fun and prestigious group three years ago which combines up to 70 people that are either celebrities in aviation or celebrities that are into aviation!
Last year I was walking out after the event and someone came up to me and said, "Mr. Weeks . . . Kurt Russell would like to meet you."  Now how cool is that!  
Check out http://www.airportjournals.com/legends/ for pictures of who attended the latest event!
Kermit