This year's Oshkosh was a great one, even though it got off to a soggy start.  With a lot of rain prior to the event, they kept the "North Forty" closed to general aviation traffic for several days, only allowing show planes to arrive aand park in the dry areas.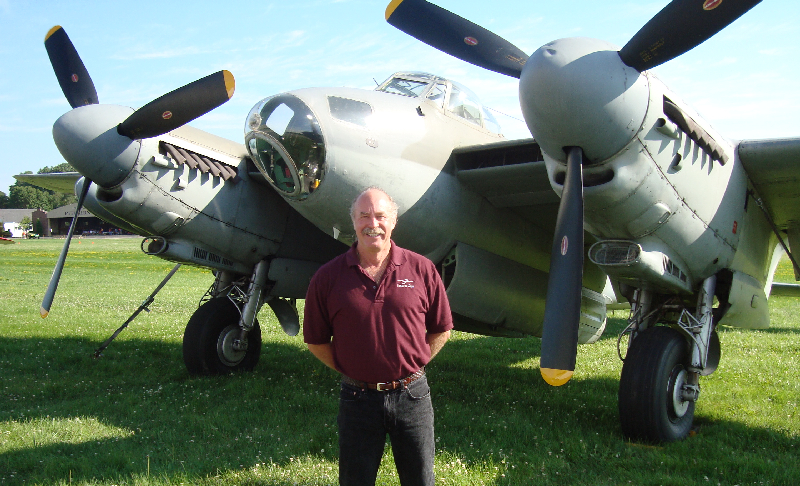 I got a chance to hook up with an old friend, the World's Greatest Aircraft Collection's DeHavilland Mosquito!  We were very fortunate it was on display at the EAA Museum and not in Miami when Hurricane Andrew hit in 1992.  It has been many years since it has flown (1989) and once I get some additional hangars built at Fantasy of Flight, I intend to truck it back to Florida where we will go through it and get her flying again.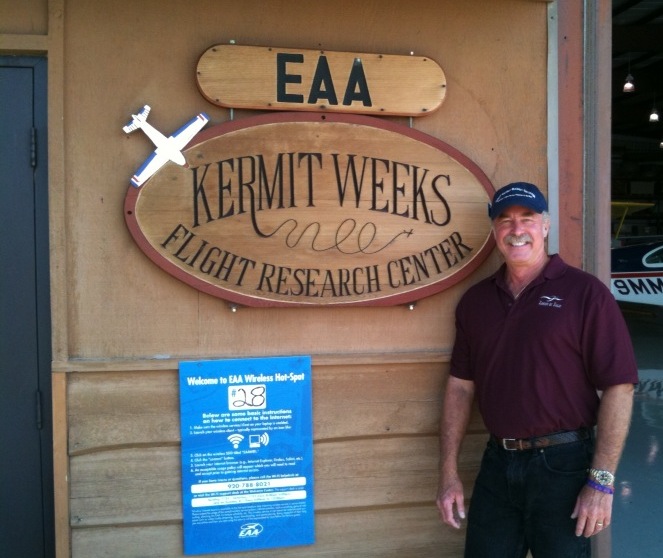 I got the chance to stop by and visit the KW Research Hangar where they keep all the aerobatic show planes during the fly-in.  This was the first building EAA built at Oshkosh (1983) that wasn't a shower or a toilet.  What a legacy!  I have been an EAA member since I was sixteen, joining in 1969, and have been on the Board of Directors for almost twenty years.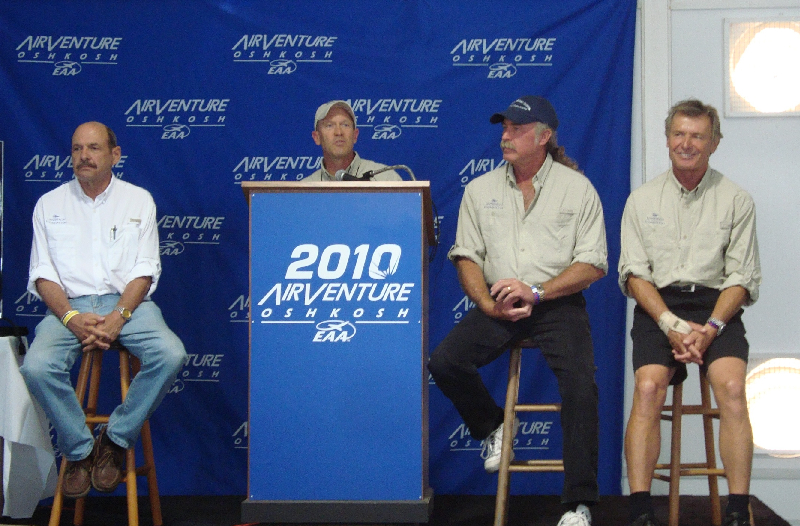 One of the cooler things I got to do this year was attend a press conference where it was announced that my long-time friend and Heli-ski partner, Sean Tucker (right), and I got accepted to be on the Board of Directors of the Lindbergh Foundation.  As Charles Lindbergh began to fly around the world, he began to notice from the air how technology was beginning to impact our environment.  The Foundation was set up to promote balancing technology with the environment on the 50th anniversary of his famous flight.  It's a great group of people with lots of opportunities to help out and network with a whole new group of friends!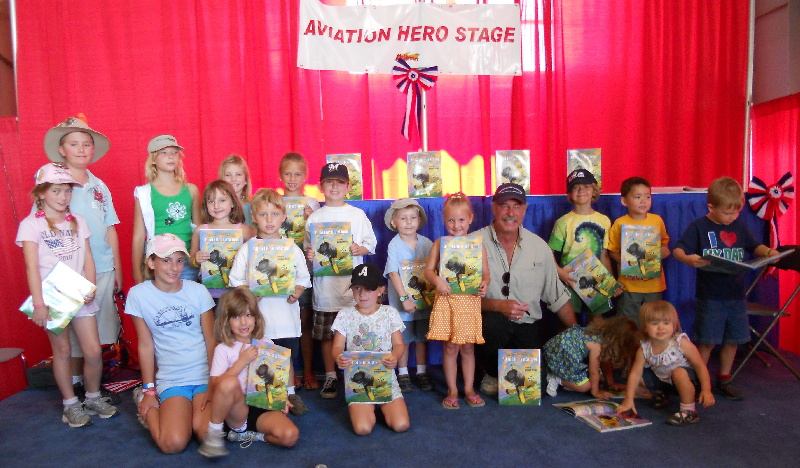 I also got to read my All of Life is a School book to the kids at Kid Venture.  We had a great time and every kid got to keep an autographed copy!  Now how cool is that?  I finished writing my next book in the series called The Spirit of Lindy (how timely) and have begun the process of developing the artwork.  We hope to have the work finished by the end of the year, which might allow enough time to get it published before Sun 'n Fun in April.  We'll see.
Someone I had not seen since our Wings & Strings music festivals days many years ago was Ray Bensen from Asleep at the Wheel.  They played several times in the seven years we held the festival at Fantasy of Flight and got the crowds swaying and dancing one night at the Fly-In.  It brought back a lot of many fond memories.
Another cool thing I got to see was the scaled down Storch that was part of an article in the latest EAA Sport Aviation magazine comparing this scaled down homebuilt with my original WWII German aircraft.  They did the photos and interview during Sun 'n Fun last winter and I found myself on another cover, although I still find myself wondering why no one's ever asked me to be a centerfold!
Kermit