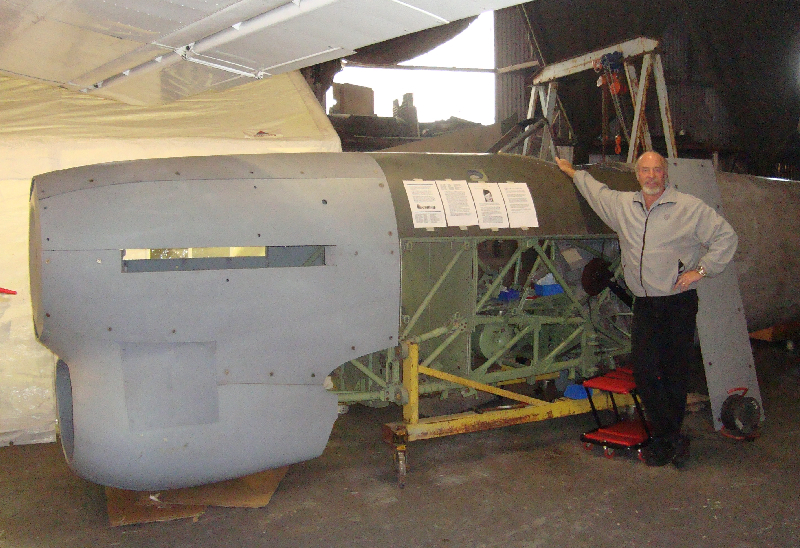 I recently got a chance to stop in England and check up on the progress of one of my ongoing restoration projects.  The Tempest V is a rare WWI British fighter plane powered by an equally rare 2,400 hp Napier Sabre engine.  To my knowledge there are only two of these aircraft in existance, the other being at the RAF Museum in Hendon, England.  I also understand there are only about ten examples of the 24-cylinder sleeve-valve Napier Sabre engine in the world, with only two in private hands . . . mine!
The fuselage is slowly undergoing restoration with attention to replacing, treating, and preserving all the aluminum and tube structures.  Wing and tail fairings have been made with only final fitting needed.  As mentioned before in earlier blog posts, the cockpit details are currently being gathered with the option of later restoring everything to airworthy condition.  Currently no systems work has been done, i.e. wiring, instruments or coolant pipes.  All airframe work to date has been done to airworthy condition.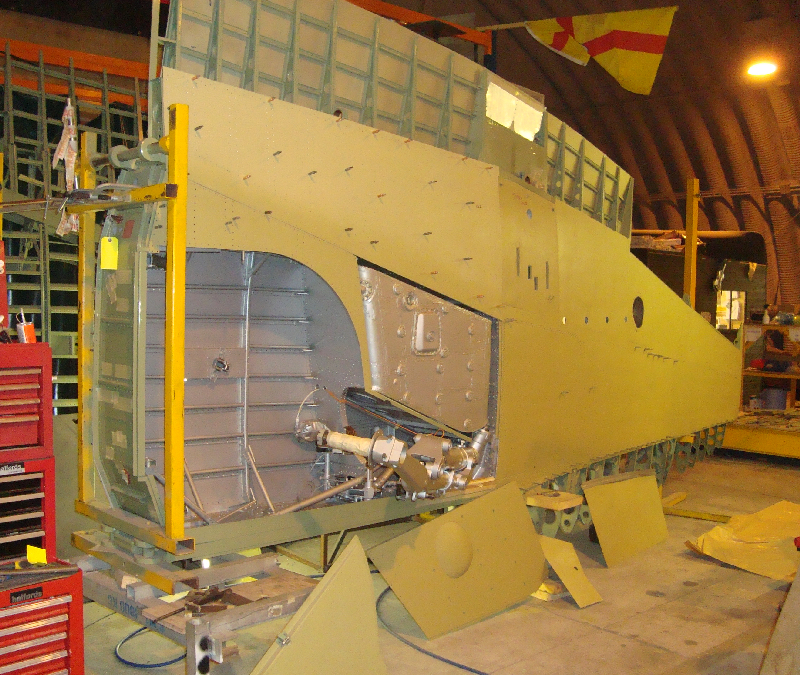 The wings are progressing nicely with the landing gear installed and are in the process of final skinning.  Flaps, ailerons and fuel tanks are close behind.
My main goal right now is to continue with the airframe work, gather everything up, and paint it for static display with one day having the option of tackling the systems and the engine.  To my knowledge, a Tempest V has not been seen flying since the early 1950's, let alone anyone having heard a Napier Sabre engine run!
Kermit