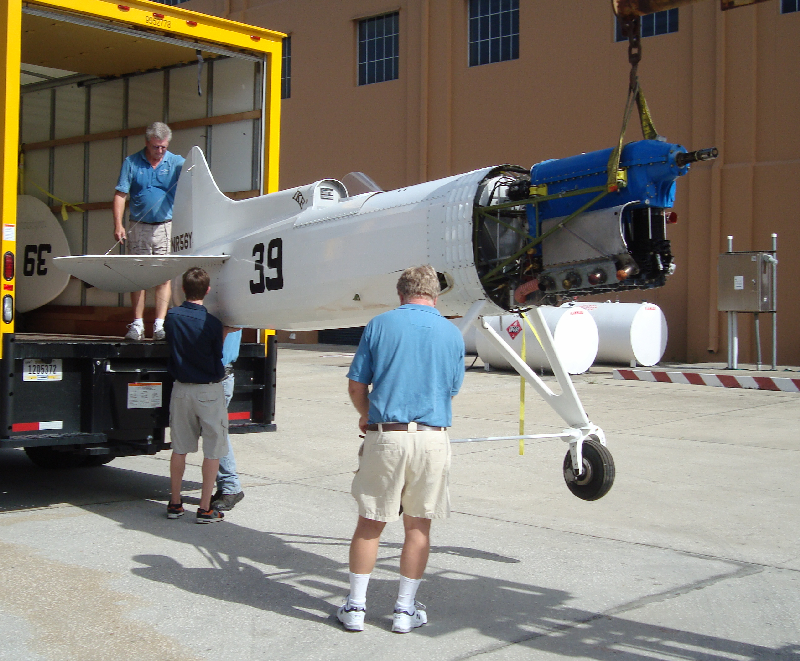 My Benny Howard "Ike" replica recently arrived at Fantasy of Flight.  It is a faithful reproduction built by Kim Kovach of Detroit, Michican and is powered by a 4-cylinder Menasco engine.  The original airplane used the impossible to find 6-cylinder Menasco so the two rear exhaust pipes on this airplane are dummies.  Kim did a great job building it and it will make a great addition to the Golden Age racers on display at Fantasy of Flight.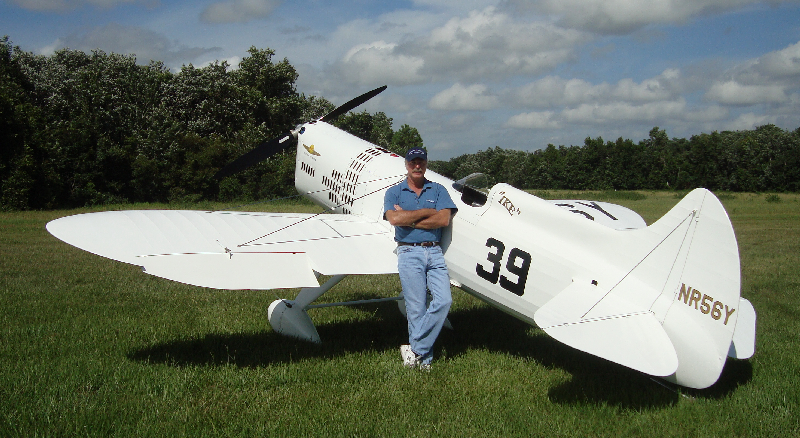 Benny has since been assembled and is now on display with all his friends from my illustrated children's book All of Life is a School. I have now collected seven of the ten characters in the book!
I first saw this airplane several years ago at Oshkosh and made a mental note it would be great to acquire one day.  Surprisingly, Kim called me and we tentatively cut a deal on the phone based on whether or not it would fit me.  I flew through Detroit on a trip and barely squeezed into it.  The only deviation from the original was to continue the 18-inch width at the instrument panel back to the rear of the cockpit where your shoulders are.  I'm glad he did this as there was no way I would have fit into the 15-inch original!  Even now I have to roll my shoulders forward to get in.  To fit in height-wise, there are not only detents in the floor for your heels but a cushioned seat that also allows your butt to sink below the floorboards!
On a side note, I've written my next book in the Gee Bee series called and recently began the process of working with the artists.  I got smart this time and only wrote in new characters, which I already had in the collection!  Look for more about this new book with some preliminary drawings in future blog posts.
Kermit