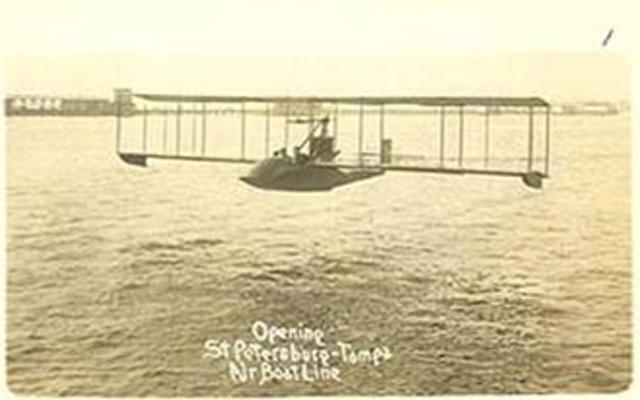 1913 Benoist XIV
The chilly St. Petersburg morning of January 1, 1914, began with a parade that led to the waterfront, where a crowd of 3,000 (including Will Rogers) gathered for a momentous event.
When airplane designer Thomas Benoist (pronounced Ben-wah) stepped forward and announced, "I formally declare the St. Petersburg-Tampa Airboat Line open," he was initiating the very first commercial passenger flight ever and opening the world's first airline.
At 10:26, the telephone rang and the Tampa attendant announced, "Tony's coming up the river, and there's a big crowd yelling their heads off!" Thus began the convenience and challenges we all associate with passenger air travel.
Specifications
Year Built — 1913 (original aircraft)
Wingspan — 44'6″
Speed — 64 mph
Empty Weight — 1299 lbs
Engine — Roberts 6X (75 hp)
Capable of carrying two people: pilot and passenger (200 lb limit)
Kermit's Comments
Inspired by the vision of Thomas Benoist and Tony Jannus, Fantasy of Flight is joining forces with the Florida Aviation Historical Society to recreate the legendary first airline flight EXACTLY 100 years later, hopefully to the minute. However, first we have to build the aircraft. The planning phase has entailed months of research and travel to obtain original plans and photographs, which we are analyzing to the tiniest detail. Since no Roberts 6X engines exist anymore, we are manufacturing one from scratch—with absolute authenticity as the standard.
I am thrilled at the prospect of looking through the eyes of Tony Jannus as I pilot the centennial trip. One big question remains: who gets to play the role of the passenger? Stay tuned!