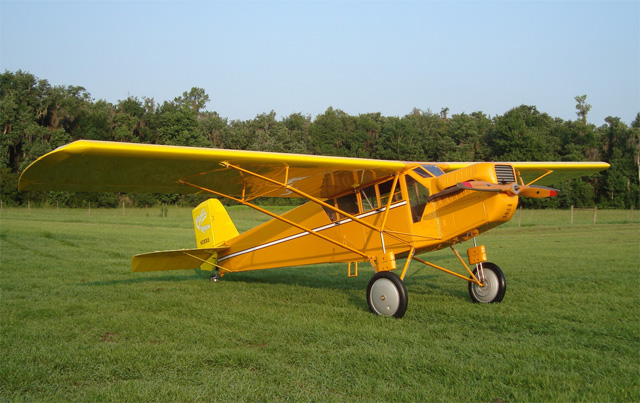 1929 Curtiss Robin
This aircraft looks fairly meek and mild, and in fact, it has been underestimated more than once. Originally designed as an affordable and practical aircraft that made use of then-common, World War I surplus 90hp OX-5 engines, the Robin became a hit with private owners who wanted an enclosed cabin and an easy operation.
A craving for more power convinced designers to feature successive models with Wright Whirlwinds and other engines. What the designers did not anticipate was the notoriety the aircraft would attract as an unlikely record-breaker.
Clearly the Robin was never going to break speed records. However, daredevil pilots saw plenty of other opportunities in the sturdy aircraft. In 1929, Dale "Red" Jackson performed over four hundred slow rolls without stopping in his Robin. Later, Jackson and Forrest O'Brine spent nearly 27 days circling over St. Louis. Their record was bettered in 1935 by Fred and Al Key, who flew their Robin for 653 continuous hours—almost a month in the air! Fuel was delivered from another Robin via hose while mail, food, and spare parts came in a supply bag on the end of a rope. The brothers built a special catwalk on the aircraft in order to service the engine while in flight.
Perhaps the most notorious use of a Robin was in the hands of Douglas Corrigan, a pilot and Lindbergh fan who, in 1938, was refused official permission to attempt his own Atlantic crossing in a tricked-out Robin. Undiscouraged, Corrigan then announced that he would fly nonstop from New York to Los Angeles. Shortly after take off, however, he "followed a faulty compass heading" and turned up in Ireland anyway, hence, his legendary nickname "Wrong Way" Corrigan. Even though no one believed his story, he achieved celebrity for his brash and courageous act.
Specifications
Year Built — 1929
Wingspan — 41″
Length — 25'8 1/2″
Cruise Speed — 84 mph
Gross Weight — 2400 lbs
Engine — Curtiss 0X-5 liquid-cooled V-8 (90 hp)
Kermit's Comments
This aircraft was donated to the World's Greatest Aircraft Collection by a great friend of mine, Henry Haigh from Howell, Michigan. I first met Henry practicing for the US National Aerobatic Championships in Oak Grove, Texas, as a bright-eyed beginning aerobatic competitor at age twenty. Having already built my first airplane, I was fascinated with what could be done to improve aerobatic aircraft, and Henry seemed to be leading the way with a modified Pitts biplane.
I later designed and built my next airplane, the Weeks Special, made the US Team in it, and began winning medals. Over the years Henry and I competed in seven World Aerobatic Championships together. At the World Aerobatic Championships in Canada in 1988 he bested me by 35 points out of 17,000, becoming World Overall Champion. I can't help but wonder if giving us this beautiful Curtiss Robin was a way to help make me feel better! :)